Easily remove snow before daily commute.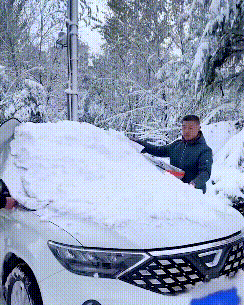 Universal Standard Window Shade
The window shade is very suitable for SUVs, trucks, vans and cars, suitable for all SUVs, trucks, Vans and cars whose windshield does not exceed about 135*230cm!
Both Sides Anti-Theft Folding Panels
Anti-theft and installation methods are combined into one. The panels on both sides are clamped in the car door, which is anti-theft, very user-friendly design.
Suitable Season
Use in summer, with high reflectivity and good heat insulation effect, effectively reducing the temperature in the car. Use in winter, good antifreeze performance to protect the car from frost, rain and snow.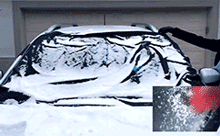 Thickening Design
Sunscreen cooling effect is more significant. Snow, frost, freeze and dust resistance, more comprehensive care for the car.
Full Coverage
Airtight to keep the car from direct summer radiation, four-layer thickened composite, aluminum foil powder + PE film, isolation from frost and snow, better cold and warmth protection.
Specification:
Name: Car Snow Cover
Size: front cover: about 135*230cm
Weight: about 120g (total weight)
Material: aluminum foil, silver coated cloth
Applicable models: cars, SUVs, trucks, etc.
Packing List:
1*Car Snow Cover