A Great Night Sleep - Enjoy a great night sleep with our breathable and smooth mulberry silk bed sheet! Silk's natural temperature-regulating properties keep you comfortable in every season. It wicks away your body moisture in summer and keeps you warm in winter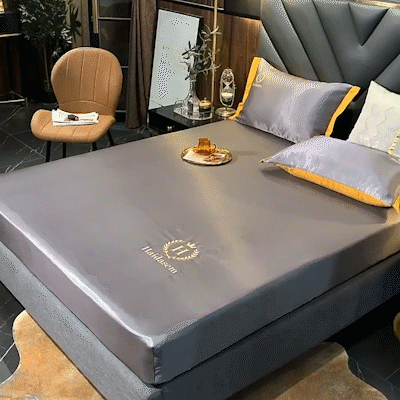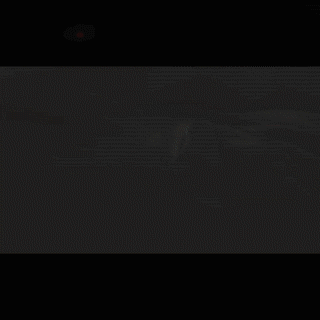 Anti-ageing&Retains moisture:Silk contains natural proteins and 18 essential amino acids. And silk is a breathable fabric helping to retain moisture, prevent wrinkles.
Best for skin&hair care:Silk can protect your skin, appearance, and overall health. The silk sheet set prevents hair from becoming knotted and matted, provides high quality sleeping.
Anti-allergenic:Using silk enhance the vitality of skin cells, promote the metabolism of skin cells, repel various environmental allergens, including dust mites, molds, bedbugs and bacteria.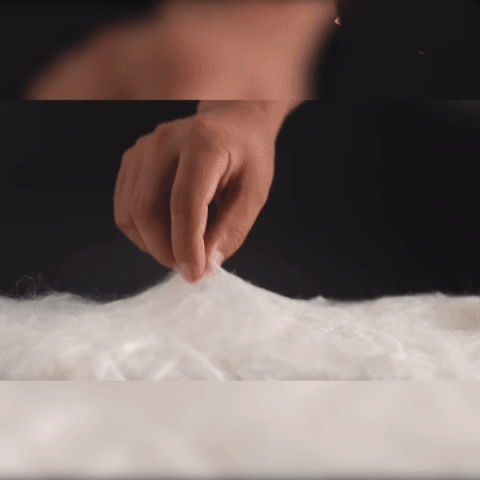 Natural Material – silk bed sheet are constructed with natural protein fibers. Ideal for people with sensitive skin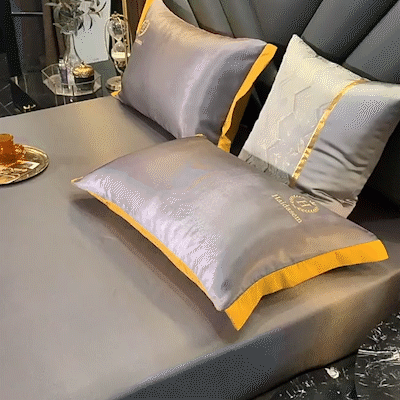 High Quality Craftsmanship & Design - Professional produced silk flat sheets with elegant embroidery. Great gift idea for special occasions like Thanksgiving, Christmas or anniversaries


No More Coming Off – Deep pocketed design and the elastic all the way around the entire bottom & staying underneath, which keeps corners from popping up even if you toss and turn. The fitted sheet keeps its shape, NO MORE tucking the sheet everyday or buying straps or clips


Premium Fabric – Breathable, Wrinkle Resistant, Very Soft & Comfortable for Ultimate Sleeping Experience
Stay Put All Night – The fabric with 4-way flexibility tech stretches over the mattress and stays in place securely all night, no more slipping off, moving or wrinkling, fits tightly and prevent scratching from your pets like dog or cat, also kids friendly


🔥4 way stretch to cover top and all 4 sides, fits tightly like a glove and prevent scratching from your pets, kids friendly
🔥NO MORE corners popping up; NO MORE tucking the sheet everyday; NO MORE buying straps or clips


🔥Fit any mattress up from 5 to 15(13 for king) inches in height. Perfect for memory foam-type mattress, adjustable bed, and even odd sized mattresses.
🔥Size: Twin(Twin/XL), Full(Full/XL), Queen(Short Queen/Queen), King(Short King/King/Cal King)


Size Purchase Advice:
47*80 in(120CM*200CM Suitable for Twin SIZE)
60*80 in(150CM*200CM Suitable for Full SIZE)
70*80 in(180CM*200CM Suitable for QUEEN SIZE)
80*87 in(200CM*220CM Suitable for KING SIZE)


Package Included:
Twin SIZE:1* bed sheet,1* Pillowcase
Full SIZE:1* bed sheet,2* Pillowcases
QUEEN SIZE:1* bed sheet,2* Pillowcases
KING SIZE:1* bed sheet,2* Pillowcases