RESTORE YOUR OLD CLOTHING
The anti-lint roller, give life to your clothes and fabrics!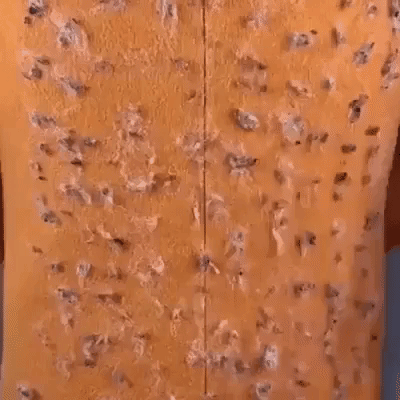 Give your fabrics a new look by giving them a quick shave without damaging them . You will keep them clean, soft and like new.
Remove lint from your coats, sweaters, sweaters, curtains, rugs or upholstery and even on the sofa.
Buy yourself new clothes with the money saved by the Magic Roller.
WITHOUT BATTERIES
No wasted batteries , unlike battery powered razors which are not very powerful, it will guarantee you constant efficiency in removing lint and balls.
CHARACTERISTICS
Easily removes pet hair, crumbs, lint and more without leaving a sticky residue.
Ideal for cleaning your clothes, bedding, furniture and car seats.
Pure copper head, ensures a long service life.
SPECIFICATIONS
Package contents: 1 anti-lint roll 17.5 cm x 13 cm
OUR GUARANTEE:
We strive to offer you the most innovative products on the market. We give you the guarantee that you will be 100% satisfied. If you are not satisfied for any reason, contact us and we will provide you with a full refund.