Tired Of Missing Spots In The Hard To Reach Places?
Flexer's Silicone Toilet Brush is the world's first flexible, D-shaped silicone head that reaches all areas for you, even under the rim! The design is great for drying the brush, leaving the toilet scratch-free, and reducing odor. Super lightweight yet sturdy, it is convenient for folks of all ages. Say goodbye to traditional toilet brushes!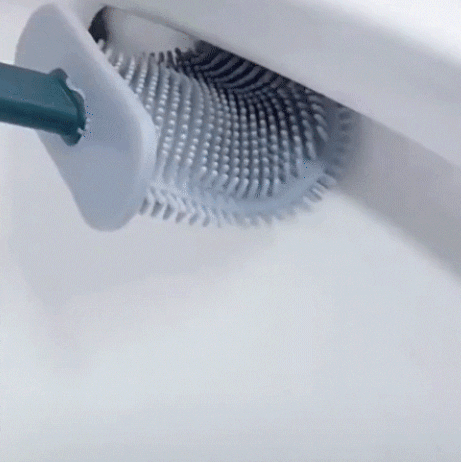 Stop Missing Spots On Your Toilet - Flat soft TPR brush head designed to reach any corner for you. Very helpful with cleaning the toilet lid edge, and inside the groove of the toilet.

Keep Your Hands Clean - The handle of the brush is designed to keep your hand's clean while cleaning.

Durable Holder - The brush holder comes with a stable base that allows you to dry the brush quicker. With a clever ventilation design, the holder channels water away through the upper and lower ends, which makes it easier to keep the base clean. 

Non-scratch Brush - The silicone rubber brush head leaves the toilet surface scratch-free, which is more friendly than traditional brushes. Perfect for keeping your toilet protected.

Reduce Odor - Putting the brush into the holder will block any inner smell and any unpleasant odors in your bathroom.

Multiple Usages To Clean Multiple Things - Buy multiple for each bathroom or use it for a sink, washbasin, and even bathtubs. 

Save Yourself A Headache & Stop Using Traditional Brushes!