A Unique Way To Bring Tranquillity to Your Apartment!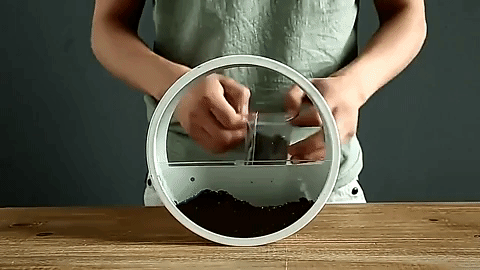 Our hydroponic terrarium is immediately the centre of any art display in your home! The minimalistic vase brings your apartment in touch with nature in the most modern way possible. It's the perfect way to elevate your apartment's flora!
 
Like a blank canvas, GeoWorld is beautiful and empty, ready to display the plant life you have brought into your home. When finished, nature's beauty will grip not only the walls but your heart aw well!
 
GeoWorld enriches the atmosphere around you with life, without ever taking up space. Transform your apartment into the modern garden sanctuary you have always wanted!


WHY GEOWORLD IS FOR YOU
Achieve domestic tranquillity - Spread natures gifts all around the walls to create a perfectly tranquil environment where you will be at peace!
 
The centrepiece of art - GeoWorld's modern and minimalist stature can find ample space in your apartment to become the centre of attention!
 
Design your masterpiece - The dream of any artist, design your own lively terrarium right up on your wall. Express your self in this blank canvas!
 
Elevate your apartment - GeoWorld will help lift your glum apartment to the beautiful sanctuary it truly is. Forget a house, create your ideal green apartment!