Decorative trees are eternal holiday decorations you must have! This Halloween tree will glow, illuminating any room in your home in a few seconds.
Each piece is handmade. Due to the complexity of this design, the production cycle is about 1-2 weeks. We will be very grateful for your patience and understanding because we will strive to meet the needs while ensuring that each piece meets our high-quality standards.
Special Halloween design: holiday pumpkin hat and "Trick or Treat" message at the bottom of the product. No matter where you decide to put it, once it is turned on, the power light will attract attention and will be noticed by anyone in the room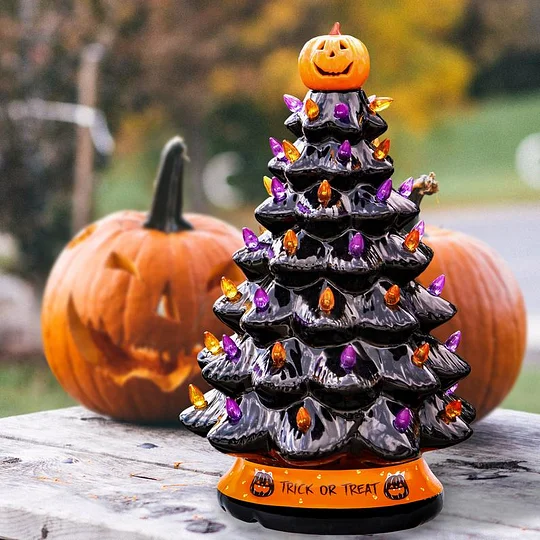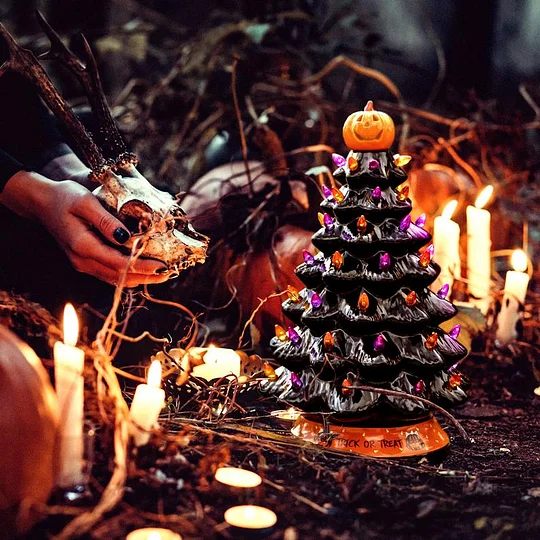 Whether it is a special treat for yourself or a holiday gift for friends or colleagues, this ceramic tree will definitely leave a deep impression on people. This tree uses elegant packaging.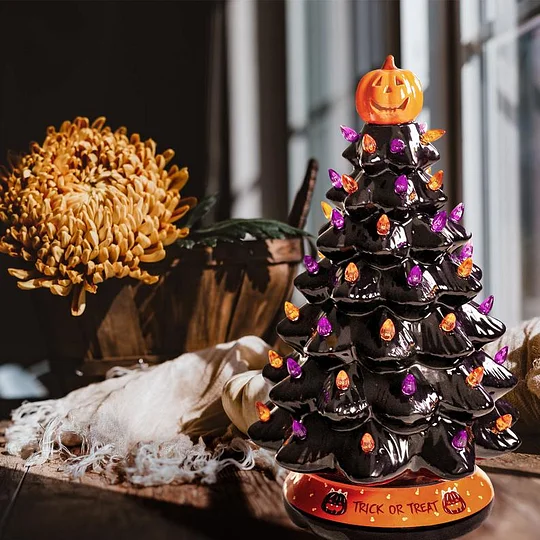 We plan to sell 1,000 sets, and we have sold 500 sets now. If you find it through Facebook, you will get it at the lowest price.
Hand-painted finishes-

hand-painted with a special glossy finish, which brings a magical touch

Each piece is individually hand-painted by our craftsmen

Multi-color lights-This Halloween tree will emit powerful and intense lights through LEDs
Size: 10x5 inch
package includes:
1 * Halloween Pumpkin Christmas Tree