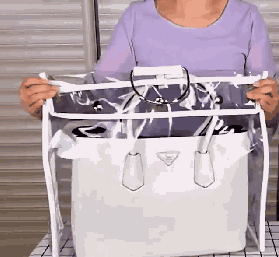 🔥

We all know that "Prevention is better than cure!"🔥
Clear Handbag Storage Made of PVC plastic.The transparent design of the dust handbag can help you to identify and select objects well, while ensuring that the handbag or items are kept away from dust, scratches, water, damage and direct sunlight.

The Fashion Clear Dust-Proof Bag prevents dust from getting to your bag!
It comes in a size that can accommodate almost any bag! From small bags to large bags, you can be sure they're protected!
Clear and transparent, you can see exactly what you've stored inside the Dustproof Purse Bag!