A PLAYFUL CAT IS A HEALTHY CAT!
Research has shown that boredom and prolonged inactivity are some of the leading causes of obesity and other major health issues in cats. Our Laser Rooster Toy has been specially developed to mitigate this issue. This intelligent toy adapts to your cat's movements and keeps it intrigued throughout the day with features such as lasers and funny sounds.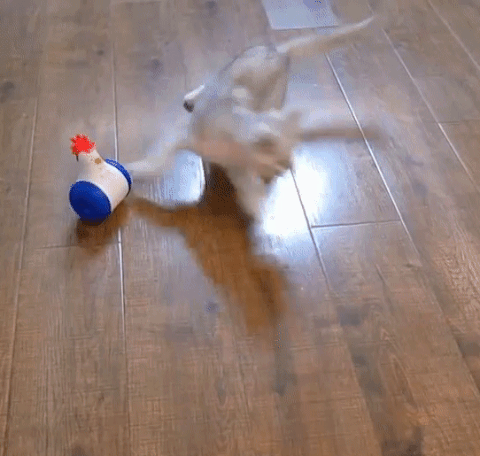 DESIGNED TO KEEP YOUR CAT ENTERTAINED 24/7
Developed after researching over 100 different cats, the Laser Rooster Toy has some of the best set of features which include:
An interactive laser to keep your cat's hunting instinct alive.

Intriguing sounds to grab your cat's attention.

Cat-calling feature that makes sounds to call your cat no matter where they are

Intelligent movement to simulate real-life prey.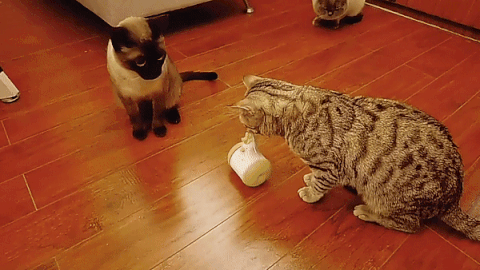 DURABLE AND SAFE MATERIALS
The toy is made from environment-friendly and pet-safe ABS materials, which are durable to withstand your cat's razor-sharp claws and powerful bite. The toy comes with rechargeable batteries and a USB cord to charge them.
Features
Funny cat infrared: The product has an automatic sensor switch function. When the cat touches the toy, the toy will swing back and forth and the head will emit infrared light to attract the cat, and at the same time it will make a slight chick sound. When the toy stops swinging, the infrared light will automatically turn off.
Self-weight balance movement: This product adopts a self-weight balance system, no electric drive is required, and will move by itself and shake back and forth after the cat touches it.
Size: 
Gravity Ball
The ball is perfect for cats since it makes animal noises that stimulate a cat's hunting instinct. It makes the sounds when touched and will not when left alone.(The built-in batteries make each cat toy ball more than 10,000 times of chirping)
It's made from soft and durable EVA (rubber-like material) so you don't have to worry about the safety and durability of the toy being scratched or bitten by the cat.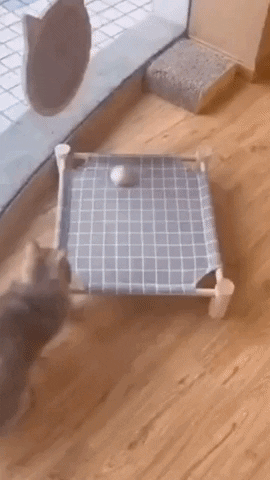 This is a very good companion toy combination for cats, and the cat can control the toy switch by itself. No longer worry about the cat being unaccompanied at home, it can also increase the cat's happiness
Customer Q&A
Q: Does the laser affect the cat's eyes?
A: The laser will not harm the cat's eyes as it has been lab-tested with ISO 9001 standards to ensure high safety.
Q: Will my cat be interested?
A: The toy has been developed after testing over 100 cats and has been optimized to develop curiosity in the majority of cats.
Q: Is the toy suitable for big cats?
A: The toy has been developed for cats of any size and age.
Click on "

ADD TO CART

" to get yours now!