Recliner Chair Cover is a cover that will fit over the head, arms, body, and footrest of virtually any large reclining chair, which will protect that chair from becoming covered in stains or pet hair and will cover up any past stains or worn upholstery.
MAIIN FEATURES
One-Piece Design
While some types of chair covers are divided into different pieces that cover each part of the chair, but our Recliner Chair Cover comes in one piece. Hence, you'll be able to very quickly transfer yours between different chairs or even different rooms when you choose to.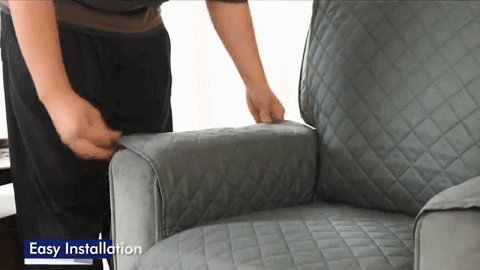 Six Easy Access Pockets
Easy Care-Machine Washable
Machine Washable Couch Furniture Protector for dogs & cats, wash at or below 30 degrees Celsius, do not bleach, iron on a low temperature.
Q&A
Q: Does this recliner cover come in only one size? 
A: Yes,the pic can get the size. It is suitable for all types of chair.

Q: Does it shrink when you wash it?
A: It does not shrink. Wash it on gentle cycle with low dryer heat below 30 degrees Celsius. 
Q: Does this cover make your backside sweat?
A: No,this cover is breathable and waterproof, so you won't sweat.
HOW TO INSTALL
STEP 1:DRAPE THE FURNITURE
Drape your sofa furniture with the cover. Wrinkles can be removed with a steamer or by placing in the dryer at low temperature with a damp cloth.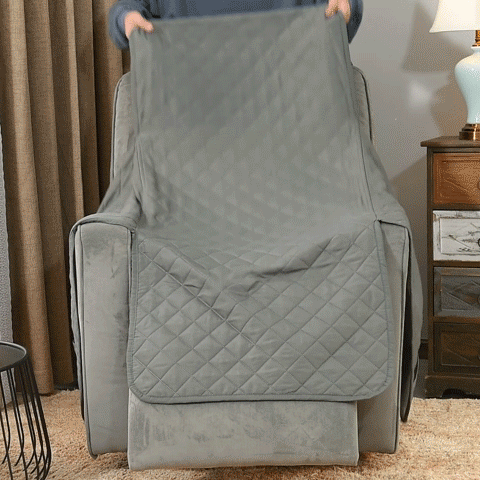 STEP 2:LOCATE SEAMS & INSERT ELASTIC STRAPS
Locate the 3 seams (2 short seams go between the arms and seats, the long seam should be placed between the seat cushions and back). Insert excess fabric between cushions and furniture frame until fit is smooth and tuck in the elastic straps to prevent the cover from slipping.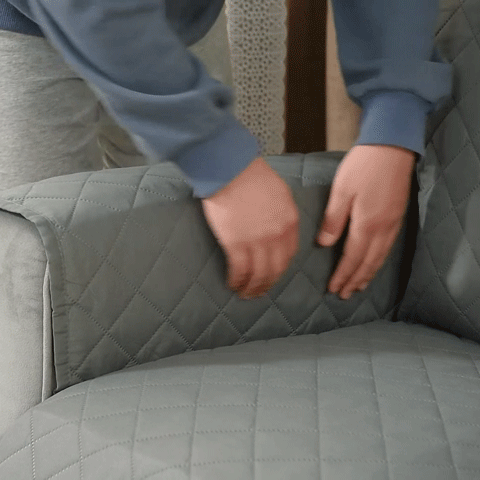 STEP 3:SECURE
Secure the furniture cover by attaching the elastic strap to the back of the sofa. This will help secure the back of the protector to the furniture and avoid the cover from flipping over when in use.