This NEW Mold Remover Gel doesn't just single-handedly eliminate mold and mildew, it also prevents the re-growth of new spores with its revolutionary formula! Its pointed mouth design allows you to remove the stubborn mold stains at those hard-to-reach cracks and gaps.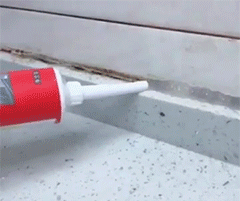 It is 100% safe, odorless and non-toxic. Safe for using on all surfaces, including  basin, sink, bathtub, tiles, grout, veranda, toilet, window frame, etc.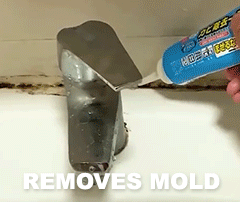 Get rid of mold from every corner of your home!
Grab Yours Now!
FEATURES:
Mold Removal & Prevention


This is a one-step disinfectant and mold remover that naturally kills mold & mildew and inhibits the growth of new spores with its powerful, effective formula.
Wide Application
Can be applied to all gaps and corners, including basin, sink, bathtub, tiles, grout, veranda, toilet, windowsill, refrigerator, door seal, etc. Also works on marble and granite without damaging the surfaces.
Pointed Mouth Design
Great to reach the small gaps and cracks around the home to get to the root of mold and remove it entirely.
Natural & Safe
Avoids chemicals that can cause irritation - safe for both outdoor and indoor uses, odorless and non-toxic.
Easy To Use
Simply dry the area that needs to clean, run the gel along the moldy surface, and leave it for 4-8 hours to let it seep down. Clean it with a wet rag to prevent mold form re-surfacing.
SPECIFICATIONS:
PACKAGE INCLUDES:
SHIPPING DELAY NOTICE:




Please be expected 2-4 weeks shipping delay due to High Volume of Order

.