This cold winter is indispensable for a

 

self-heating magnetic therapy socks, which can keep you warm throughout the winter.

Tourmaline can promote blood circulation in the feet, and the pulse particles can reach the deep muscles, effectively buffering fatigue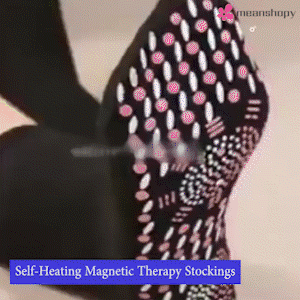 Powerful self-heating function, can increase the temperature by 5-8° in a few minutes, can continue to heat up, and can resist the severe cold of minus 20°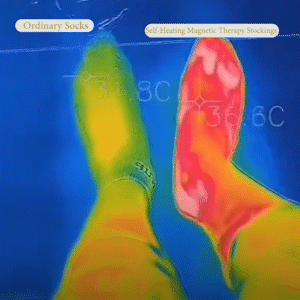 【Material】Made of high-quality polyester cotton with the characteristics of soft and comfortable, has a long life. The bottom of Tourmaline Socks has Tourmaline design which can self-heating to warm and relax your feet in cold weather.

【Foot Massage】Our Magnetic socks uses high quality natural Hot spot by stimulating the acupuncture points of the feet to achieves a massage effect. use our Tourmaline Socks is the natural and effortless way whilst you walk allowing you to enjoy new vitality and comfort.

【Function】Tourmaline socks relieve leg fatigue, pain, regulate the nervous system, self-heating, remove moisture and stop odor remove swelling of the legs and feet peeling of the skin, produce a static foot massage, regulate blood flow.

【Working principle】 The foot massage has been known for many centuries as prevention and therapy in the treatment of various diseases. According to the foot reflex theory, the reflex points are located on the soles of the feet for almost all organs. The stimulation of these points (massage, heat, needle treatment, etc.) has a positive effect on the corresponding organs.

【Great for outdoor activities】skiing, snowboarding, hiking, hockey, and other sports.
High elasticity and comfortable breathable electromagnetic socks for men and women (outdoor), cold feet for camping, cycling, motorcycle riding, warm socks
The package contains:
1 x2PCS Self-heating Magnetic Therapy Socks
Color: White,Black