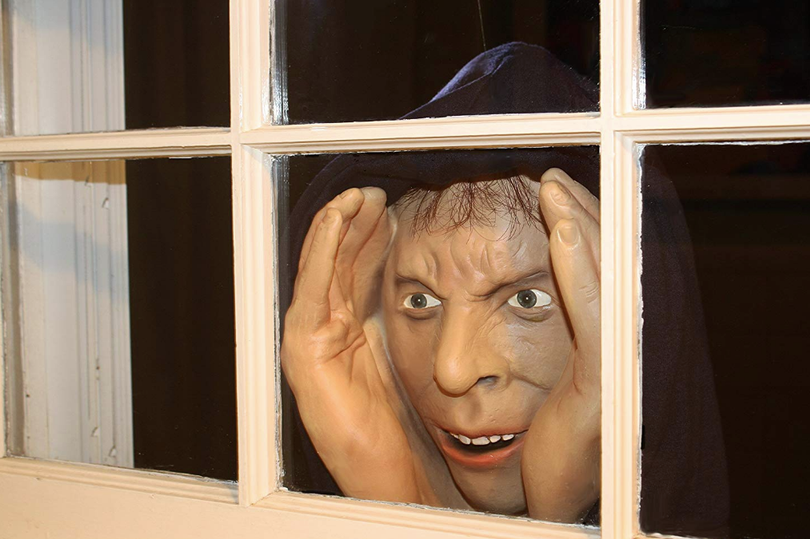 "Perfect for scaring friends and family during Halloween or any other time of the year,"
"Realistic face looks just like a real man is peering through the window at you."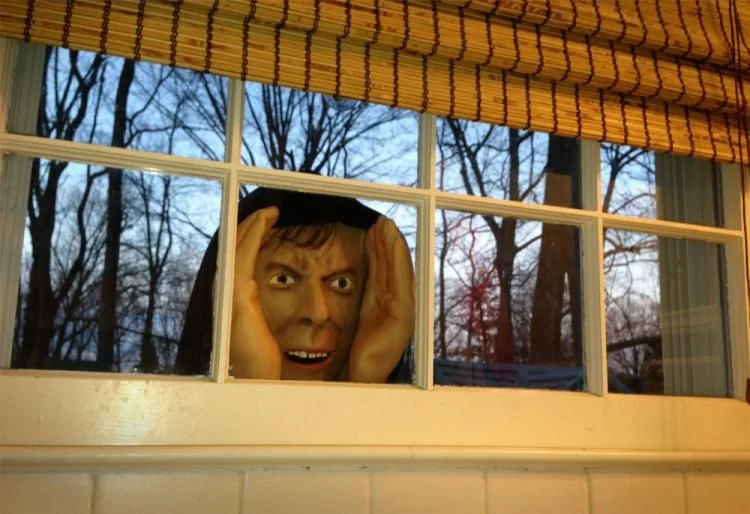 Equipped with suction cups for mounting outside a window,features the full-sized head, face and hands of a creepy-looking, hooded man peering into a window. The decoration is made to look life-like, not cartoonish.